EARLY ONSET DEMENTIA SUPPORT GROUP
Join us for an 8 week program on Early Onset Dementia sponsored by the Alzheimer's Association of Greater Pennsylvania.  This program begins the end of October and runs into the middle of  December.  To register please contact our Director of Social Services at 717-244-7229.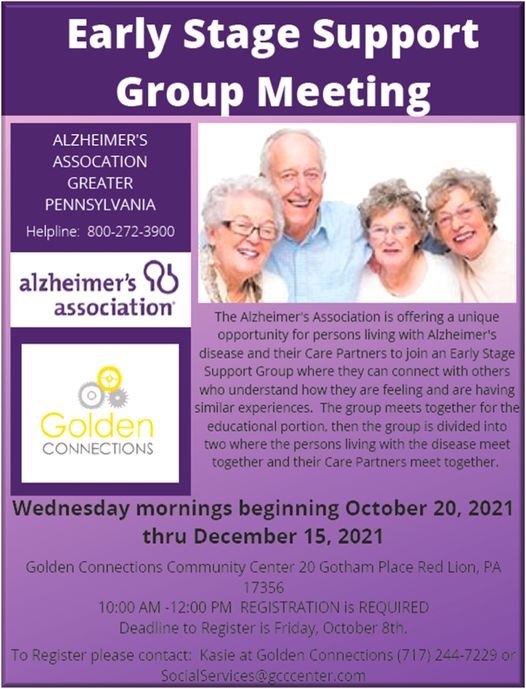 The center encourages guest speakers from the community to come to the center to monthly.  Check our October 2021 Newsletter  for a list of this month's topics.
Topics can include:
Nutrition Education
Chronic Diseases
Nature and Wildlife Presentations
Programs Regarding Historical Places and Events
Self Improvement Seminars
Aging Programs and Services