Trips
Golden Connections Senior Center has collaborated with multiple travel companies to ensure our members are being offered a variety of trip opportunities.  Feel free to contact our center directly for trip information or you may choose to contact the travel agency directly.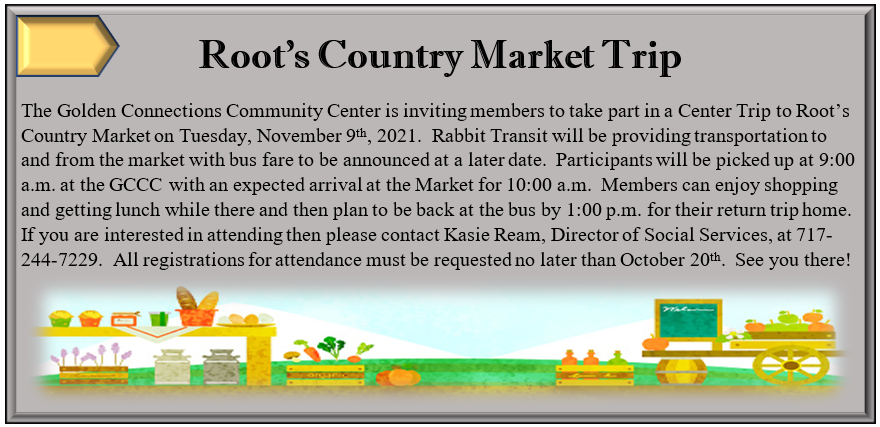 Entertainment & Parties
We have entertainment available for our members on a monthly basis. Check our newsletter for more information.